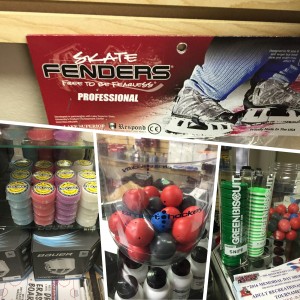 We've got all the latest gear as well as hot new training aids. Stop in to see what we've got. Remember, if we don't have it in stock we can order it for you.
Houston Hockey and Skate World is an authorized dealer for CCM, Bauer, Riedell, and Jackson skates. We offer the latest models of both boots and blades in a full range of sizes. We continually add new merchandise and are happy to work with you on custom orders. If you have any questions or need any information please let us know.
Be sure to sign-up for our email list to receive the latest updates. While you're at it, like our Facebook Page and follow us on Twitter.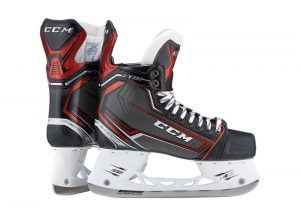 HOCKEY
AUTHORIZED DEALER FOR:
CCM
Bauer
Warrior
Sherwood
Shock Doctor
Skate Fenders
and More
FIGURE SKATING
AUTHORIZED DEALER FOR:
Jackson
Reidell
Züca
Chloe Noel
and More
Blade Sharpening (Always SAME DAY) – $10

Boot Punch – $5 per punch (NO CHARGE – if you purchase your skates from us)

Replace Rivets $1.50 ea. + $10 per skate
Replace Runner – NO CHARGE

Install Visor – NO CHARGE

Waterproofing – $20 per pair

Heat Mold $20 (NO CHARGE – if you purchase your skates from us)